Are you looking for a great realtor in Corpus Christi? If so, you're in the right place. Today, we'll talk about the major points to consider when choosing your real estate agent and give you some helpful suggestions and recommendations.
Corpus Christi has become an immensely popular destination thanks to its warm climate, preserved nature, and beautiful sights. Hence, in recent years, more and more people have been looking into buying a property there.
The following list provides the essentials a real estate agent should offer. These will, without a doubt, help you find a great realtor in Corpus Christi fast.
Things To Look For In Realtors
1. Reliability
First, it's highly important that you find an agency that has proved to be reliable. When making a huge investment, such as buying a home, you want to make sure you can trust your realtor of choice completely.
Read through the reviews other clients have left online as another method of protection against scammers and unprofessional businesses. Doing research on an agency is just as important as researching the property you're interested in.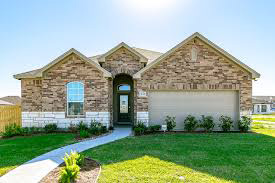 2. Based In Your Area
One of the best pieces of advice we can offer is to find someone whose business is located in your area. Obviously, they would know the local market inside out and would be able to provide the most up-to-date information.
Furthermore, a local real estate agent could give you some insight into the market, reselling properties, and the surroundings of the home you're looking to buy. The more detailed information you get, the more of an informed choice you will be able to make. Nobody likes surprises when it comes to real estate.
On top of that, as local realtors help many buyers in the area, there is a great chance that yours will have seen the home you're interested in before you even hire them. Thus, they will be able to provide in-depth information about the property and its condition right away.
3. Business Know-How
Your real estate agent should be able to answer all the questions you have. If they seem unprepared or unwilling to cooperate when you have questions/difficulties, simply don't hire them.
With professionals, it's in both sides' interest to provide the best possible experience. The happier the clients, the better the company's reputation. So, trust your gut and don't fall for businesses that are only interested in their commission. Avoid agencies that don't seem friendly or aren't ready to help right away.
4. Experience
Another thing to look for is the agency's experience in the field. If they are just starting out, they are likely still prone to mistakes and negligence simply because they lack experience.
When making the biggest purchase in your life, however, there is no room for error. As we all know, the devil is in the details. Hence, once again, we emphasize the importance of doing your research beforehand (especially if you're a first-time home buyer).
5. Designations And Certifications
The easiest way to see if an agent is serious about their business is to check their certifications and designations. A good realtor always strives to improve their expertise and broaden their knowledge. Being certified shows that they know what they are doing and are serious about their work.
6. A Website
Lastly, simply googling the name of a good agency should lead you to its official website. It may not seem like a lot, but having a website is another proof that the agents are dedicated to their work. After all, setting up and running a website doesn't come cheap!
Take a Look at These Helpful Real Estate Articles
Browse Through Many Homes For Sale in the Area
Find Out What Our Customers Have to Say About Us
Take a Look at These Beautiful Luxury Homes For Sale