Corpus Christi truly is an incredible place to live in. The city offers miles of clean and well-maintained beaches, and rich historical background. Moreover, there are plenty of fun activities you can enjoy daily if you live there, in addition to the sunny weather. The area is also very prosperous for future investors, as the prices of properties keep growing.
While some people see it as a great place to go on vacation, others choose to put down roots here. We think that Corpus Christi is the best place to live in, but we might be a bit biased. However, we'll show you all of the benefits of purchasing one of our townhomes for sale in Corpus Christi.
Benefits of Buying a Townhome in Corpus Christi
Only around 300,000 people have the pleasure of calling Corpus Christi their home. However, the area is experiencing continuous growth and always welcomes newcomers. The city offers a diverse housing market, and you can choose from many affordable apartments, condos, houses or townhomes. You can choose to live near the ocean and always be only a few steps away from a pristine beach. Moreover, you can find a home at the heart of the city and always be close to local events.
One thing's for sure, no matter what area of Corpus Christi you decide to live in; you will experience all of the southern hospitality that Texas has to offer.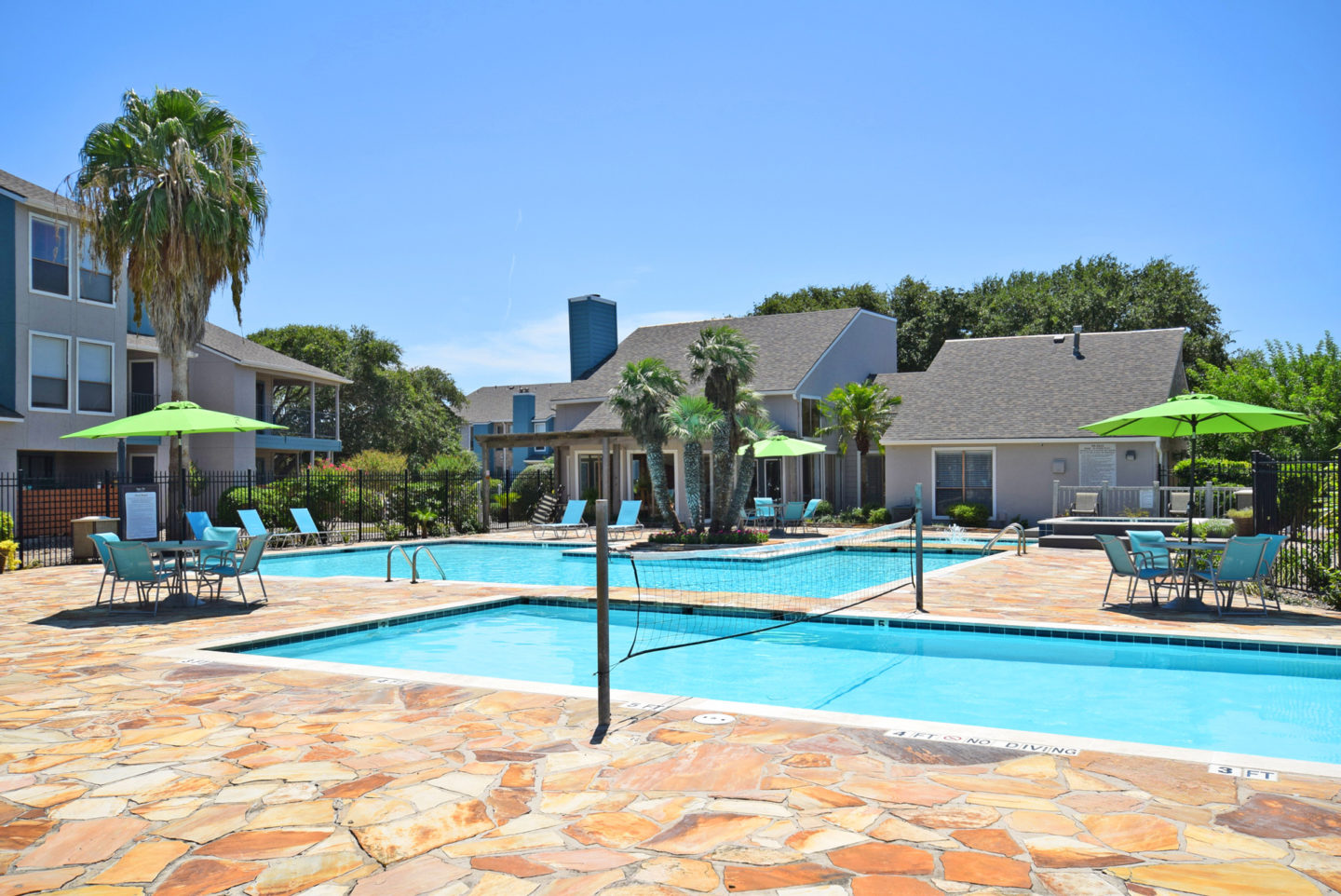 The Value of Townhomes for Sale in Corpus Christi
The city currently offers homes at a much lower price than the national average, but this might not be the case for long. Since the area is very much up-and-coming, the prices of real-estate are also on the rise. Thus, purchasing any of townhomes for sale in Corpus Christi is a great investment.
Also, townhouses generally offer more square footage and lower HOA fees compared to condos. So you will get more space, a great community of people that care about your property — at a smaller price.
Monetary value aside, it's always great to own a property near the ocean, even if you only use a couple of times a year for vacation. You can go there anytime you feel stressed, and not worry about finding and booking a place to stay. However, if you are planning on settling down and raising children in Corpus Christi, they will reap the educational benefits of living in this city.
Corpus Christi Education
There are 9 colleges within 100 miles of Corpus Christi, including two and four-year schools, both private and public. The city is also the home of Texas A&M University, Del Mar College and many other prestigious schools. Texas A&M University offers some of the best programs in the country, and you will be able to enjoy the beautiful landscape and monuments around it. Furthermore, Del Mar College includes a great culinary school with top-of-the-line and well-qualified instructors.
If you're considering settling down and creating a family in one of our townhomes in Corpus Christi, you will be impressed with schooling options that the city offers.
Final Thoughts
More and more people are moving to Corpus Christi, and real estate prices are predicted to skyrocket in the near future. Whether you want to buy a family home or want to find a great property to invest in — Corpus Christi is the place to be.
You will come for the beaches and warm weather but stay because of the hospitality and the people. There are many high-quality townhomes for sale in Corpus Christi, to make sure you find the best one for you — call us.
Helpful Corpus Christi Real Estate Links
Are You Looking For Corpus Christi Homes For Sale?
Schedule a Showing With Your Realtor
Considering Apartments for Sale in Corpus Christi?